Thursday, August 25, 2005
The classic 360 bar sphere, paneled
Two days ago I quickly put together a regular 360 bar sphere with Geomag: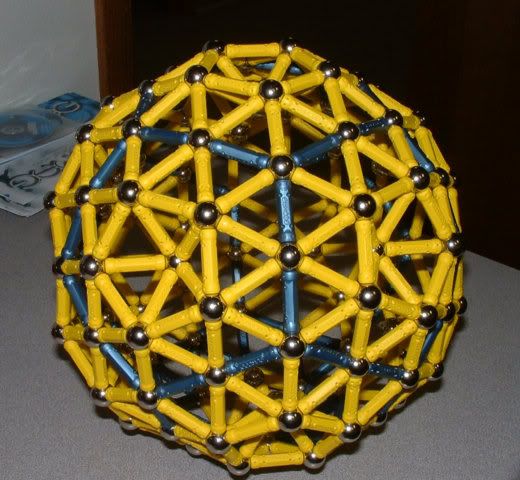 A coworker suggested adding panels to the sphere, and he spent some time putting the panels in. The result was actually quite pleasing to the eye: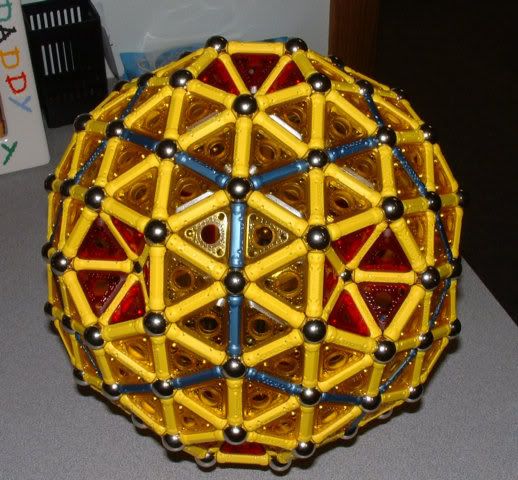 Since I always like the pictures showing detail on the inside that I've seen, I've tried to make one of those too even though my camera isn't too good at it. I still like the result though:
I'm going to need more bars and panels if I am to go up a size sphere...
Comments:
Thats just a standard soccer ball. If you have any pentagon panels you can use them instead of making triangles. I only have about 130 magnets but I could make a sphere that size using pentagons and three rhombuses for the hexagons. With 360 magnets you should be able to make a bigger one
Post a Comment
<< Home